Easy 3-Step Guide To Buying a New Mattress
The time to buy the mattress of your dreams has finally arrived. Recently, thanks to the overstocking of this season, the prices are being forced to lower. You should choose carefully and read as many reviews as you can, but you don't need to pay a fortune when purchasing the piece of furniture where you'll be staying one-third of your life!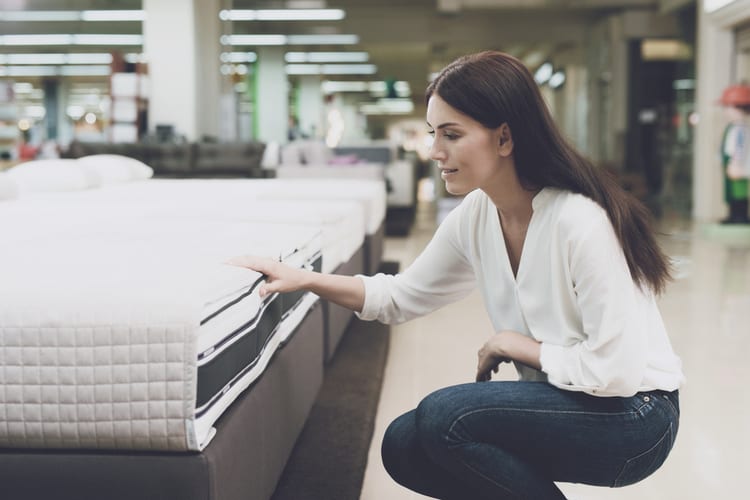 Is your current mattress giving you a tough time?
Or are you moving to a new home and need a new bed?
Buying a new mattress is more complicated than it seems with so many options and so many details. You have to think about the firmness, the size, and even your health needs.
Some mattresses are better than others for back pain, for example.
Read this simple 3-step guide, and you'll know exactly the new mattress you need to buy!
This guide will teach you:
The types of mattresses and their benefits
Sizes of mattresses
How to buy in a store or online
Which mattress suits you?
There is a myriad of types of mattresses out there that it can make your head spin!
Picking the perfect type depends on your sleeping needs, such as:
The position you sleep in
If you feel any pain when asleep or waking up (back pain, shoulder pain, etc.)
---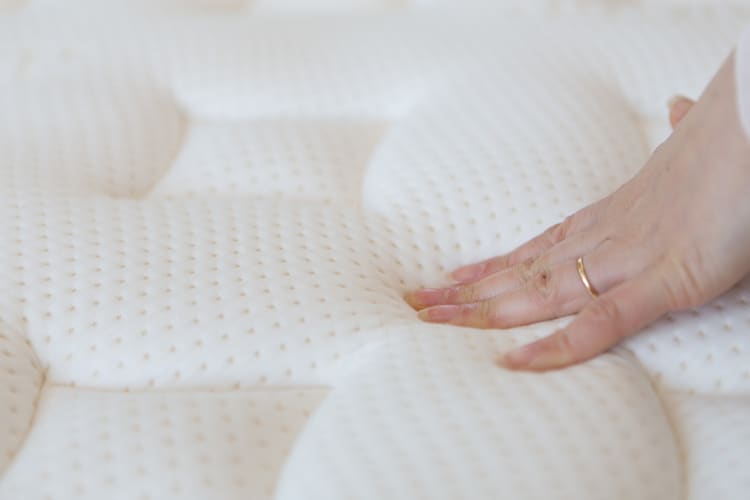 Innerspring Mattress
These are the most popular and affordable options for a new mattress. They're the traditional spring-filled bed.
The support is good, and especially if there are several coils (check out the coil distribution before purchasing).
But keep in mind there's a limit to the benefit of too many coils.
"You don't really need a coil count above 390," says Michael Breus, PhD and WebMD sleep expert.
Best for:
Back sleepers
Tummy sleepers
People that suffer from back pain
People who are overweight

---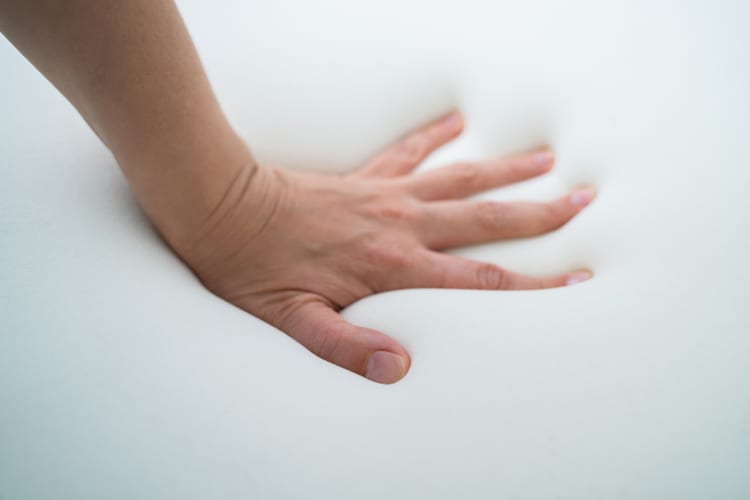 Memory Foam Mattress
Memory foam has the perk of adapting to your body, providing more comfort and support for side sleepers.
Memory foam also adapts as you sleep, reducing pressure points and noise from movement. That means no disturbance from tossing and turning if you sleep with a partner.
One of the issues with memory foam, though, is how it heats up. The same material that contours your body traps a lot of heat. This can make you sweaty, especially in the summer.
Dr. Michael Breus says memory foam is ideal for people that find it hard to be comfortable in bed and suffer from chronic fatigue or muscle pain.
Best for:
Side sleepers
People that suffer from muscle pain
People that suffer from chronic fatigue
---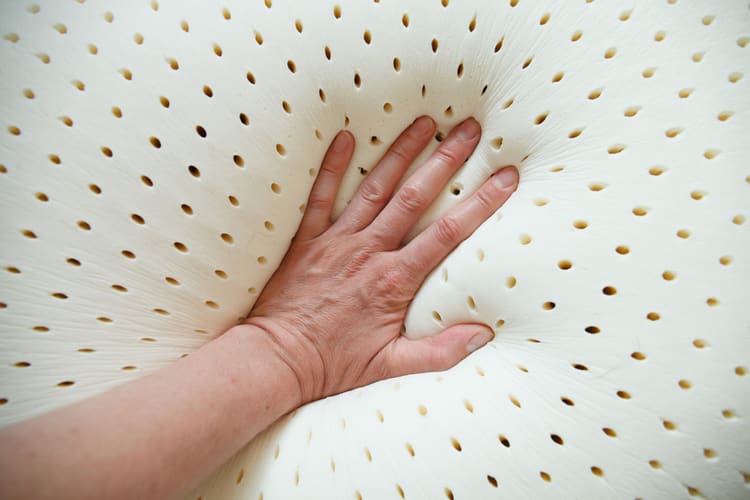 Latex Mattress
A new mattress in latex gives you the soft comfort of memory foam, but with more firmness and support.
Also, they don't heat up, so that's an added benefit for your sleep.
Latex mattresses can be natural or synthetic. Both materials are similarly firm and bouncy.
Best for:
Side sleepers
Back sleepers
Tummy sleepers
People that suffer from back pain
---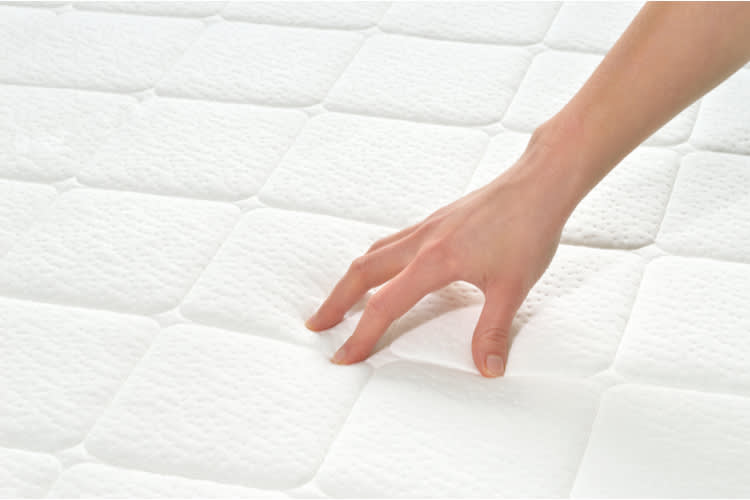 Air Mattress
High-quality air mattresses are excellent for comfort. You can control the airflow precisely for the firmness you desire.
Some new mattresses even allow you to fill in separately each half of the mattress. That means couples can adjust each side to their personal needs and still sleep well together!
In fact, air mattresses are used for patients that are immobile and spend hours in bed. This is the case of patients with spinal cord injuries, according to Ayra Nick Shamie, associate professor of orthopedic surgery and neurosurgery at Santa Monica UCLA Medical Center.
Keep in mind though that cheap models (such as used for camping) aren't appropriate for daily use and can cause back pain, especially as the air mattress gets old.
Best for:
Back sleepers
Couples with different preferences for firmness
People that suffer from back pain
People with back injuries
---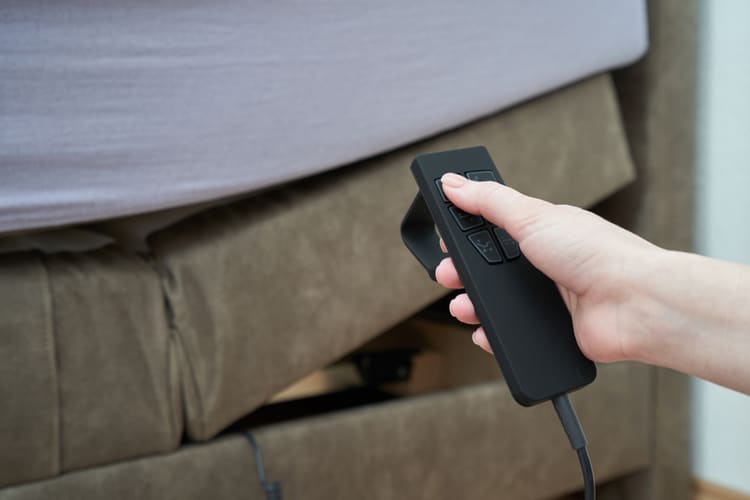 Adjustable Bed
Adjustable beds are perfect for highly specific needs. If you wish to raise your head and feet, you can get on an adjustable bed.
All you need to do is adjust the levers - or press a button on an electric model.
Dr. Shamie says these beds are ideal for people that need to sleep with their head high, such as people with sleep apnea or acid reflux.
Best for:
People with health issues such as sleep apnea, acid reflux or heartburn
People that suffer from back pain
People that suffer from muscle aches

---
What size are you looking for?
Size matters when it comes to mattresses. You won't have a gentle sleep if you're sharing with your partner a twin-sized bed.
The size should also fit well with your bedroom. If you have a small bedroom, picking a King size bed will leave you with little space to walk.
So, read this list of bed sizes below and make your pick:
Kingsize (76 x 80 inches)
California King size (72 x 84 inches)
Queen size (60 x 80 inches)
Full XL size (53 x 80 inches)
Full size (53 x 75 inches)
Twin XL size (38 x 80 inches)
Twin size (38 x 75 inches)
Shopping Online or Visiting a Brick & Mortar?
Now, after you've decided which mattress type you want, it's time to decide where to buy it.
There's the traditional route of heading to a department store or a store specialized in mattresses.
Tips for buying a mattress in a store
Ask all of your questions to the salesperson. Don't leave the store with any doubts. Ask about warranty, materials used, degree of firmness, and if they accept returns. Take the mattress for a 10-minute test drive. Lay on the mattress, and let yourself sink on it. Give it at least 10 minutes to make sure you really feel how it feels. Don't let the salesperson rush you - this is your special moment.
Don't get the cheapest model, and ask for a discount on the purchase. One of the perks of buying in a store is haggling. Don't be afraid to ask for a discount - you might get lucky. Always see if paying in cash or bagging a pillow with your new mattress can save you a few bucks.
Ask family and friends for store recommendations. You can't beat trust from loved ones. Ask your family and friends where they bought their mattresses and if it was a good purchase. They can also recommend knowledgable salespeople to make your buying journey easier. Even if you decide to shop at a store, completing your own research online can pay huge dividends when discussing features, pricing and available warranties.
If you decide you want to buy online, you can get started almost immediately! You're already on the internet and just a few short clicks away from the best sleep ever.
Check out these tips for a safe online purchase!
Tips for buying a mattress online
Buy from a trusted website. To make sure you buy a high-quality mattress and keep your online data safe, you should buy from trusted sources. Make sure sites have solid reviews on third party review sites and/or YouTube.
Read the product reviews. One of the advantages when online shopping is that you get to know what current owners think of the mattress. They already spent the money and are giving their honest opinion on the purchase.
So read up! Many great reviews can mean a great product. A lot of bad reviews? Beware - scroll down to the next mattress fast!
Double-check the purchase options, warranty, and shipping. Once you've decided on the mattress you wish to buy, check out the purchase options. What credit cards do they accept? Make sure you fully agree with how you'll pay for your mattress online.
Warranty and the returns policy are also important. In case your mattress arrives damaged or fails after normal use, you have to make sure you're covered and under what conditions. Some online stores pay for you to ship the product back, while others don't. It's preferable to buy a mattress with at least 6 months warranty, but some are covered up to 10 years!
Finally, check the shipping. Always try your best to get free shipping when possible. Several websites offer free shipping and white glove deliver for the continental US. Many will also haul off your old worn out mattress for free!
Now you're ready to buy your new mattress!
Happy mattress shopping!