65+? Do This To Ensure You Won't Be Denied Health Coverage
Not all seniors are aware they have Guaranteed Issue Rights for personal insurance. The Federal Government requires that insurance companies provide certain supplemental insurance coverage regardless of pre-existing conditions and will not allow insurance providers to charge more because of past or current medical problems. However, there is a very limited time to act or you risk losing coverage.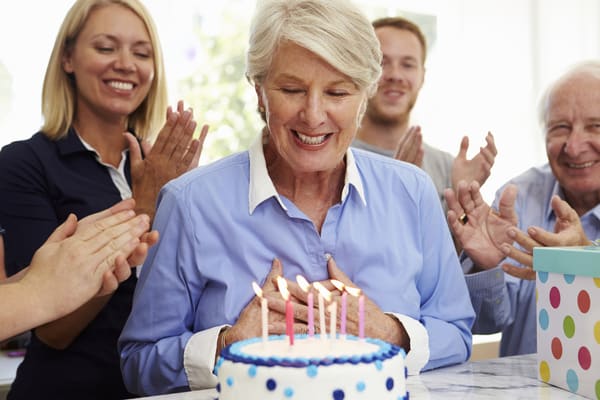 Medicare's Initial Enrollment Period (IEP) is an essential part of starting your Medicare coverage. Whether you plan to retire at 65 or not, it's important to know about IEP to set yourself up for success in the future.
Here's what you should know:
IEP is your time to enroll in Medicare parts A, B, and D. Part A and Part B are also known as Original Medicare. Part D is prescription drug coverage.
Enrollment begins three months before your 65th birthday and ends three months after—for a total of seven months including your birth month.
If you're not receiving Social Security or RRB benefits, you must sign up for Medicare parts A and B—otherwise, you're automatically enrolled. Most people get Part A without a monthly premium but do have to pay for Part B.
Even if you don't plan to begin retirement at age 65, you can still sign up for Medicare parts A and B during IEP and elect more coverage after retirement.
If you plan to retire later than age 65, you can delay your Part B coverage. You may want to delay Part B coverage if you're paying for an employer-sponsored insurance plan and want to avoid the Part B premium.
If you're approaching 65, mark your calendars now so you're ready to enroll when you become eligible.
Getting started with your Medicare coverage can feel overwhelming. But United Medicare Advisors are here to help! We've got plenty of resources to help you get up to speed on your options.
Before you sign up, make sure you don't overpay for your policy. We've got a dedicated team of advisors to help you through the process and get the coverage you need at the best possible price.
If you're retiring at age 65, the process of starting Medicare coverage is pretty straightforward. Most will automatically receive Original Medicare (Part A and Part B) during the Initial Enrollment Period (IEP) when turning 65. If not, IEP is the time to ensure you're enrolled. You'll know you're automatically enrolled if you receive your Medicare card in the mail sometime before your 65th birthday.
You can also purchase a Medicare Supplement plan to get additional coverage not offered by Original Medicare during the Medigap Open Enrollment Period. This period allows you to enroll in a Medicare Supplement plan without answering questions about your health that may increase the cost of your policy.
If you've kept your employer insurance until you've decided to retire, you may use a Medicare Guaranteed Issue (GI) Right when enrolling in Part B and/or a Medicare Supplement plan. The GI Right states that you are guaranteed access to a Medicare Supplement plan without answering health questions since your employer insurance coverage is ending upon retirement.
Most people who are still covered under their employer's insurance at age 65 chose to only accept Part A when they become Medicare eligible since it typically comes free of charge. Since Part B has a monthly cost and often duplicates employer coverage, many choose to delay Part B enrollment until their employer insurance ends.
Regardless of your situation, our advisors are here to help. We know that understanding Medicare's enrollment periods, GI Rights, rules, policies, and exceptions can be confusing and frustrating. Our team of experts are ready to answer your questions and provide unbiased, value-driven advice. We'd love to be your go-to resource when starting your Medicare journey.