How to Buy a Mobility Scooter for a Price That Seems Too Good to Be True
Mobility scooters are a gateway back to independence for anyone experiencing mobility problems which prevent them from living life to the fullest. What's even better is the fact that today's mobility scooters offer a host of new features and technology making life with a scooter easier than ever.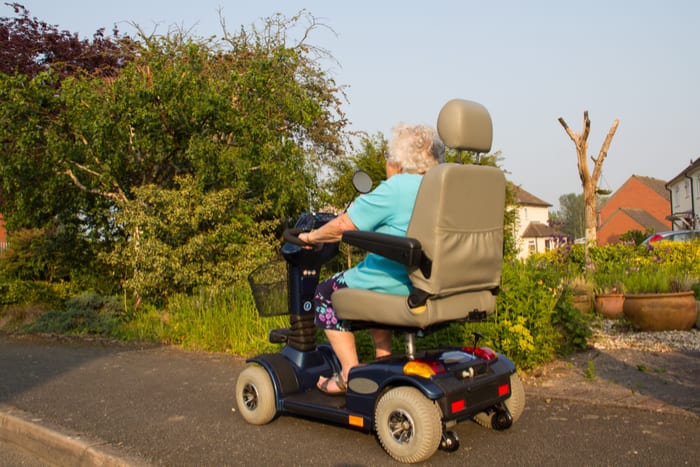 Mobility Scooter Features
Battery Life Indicators
Most of today's new breed of scooters will now offer an battery level indicator on a durable and incredibly accurate LCD display. Yesterday's scooters often were equipped with overly simple light indicators that only turned red when it was time for a charge. Unfortunately, if you weren't near a plug-in and didn't have hours to spare, you could be left stranded. Most of today's new models however, feature highly visible displays that accurately indicate the percentage of life left in your battery as well as an accurate distance left estimate based upon your average use.
Security Features
Nobody wants to see their scooter stolen. Manufacturers recoginized this need and have installed easy to use anti-theft devices that operate similar to how you might expect them to work on a new automobile. Keyed ignitions and alarms are now considered standard features on many models.
Safety Lights
Just because the sun goes down doesn't mean your scooter should suddenly be unsafe or inoperable. Most models now offer energy efficient LED lighting that allow the user to see clearly and be seen safely. The best part is that LED bulbs use so little energy, that battery life will hardly be effected.
Storage Options
Thanks to new lithium-ion battery technology, batteries are now much smaller and more powerful. This innovation also opened up additional secured storage options onboard many scooters. Personal items can be stored in handy enclosed spaces safe from theft or the elements.
What is the wholesale war on scooters?
In short, every scooter manufacturer is trying to sell more than the next one, and by competing with one another for the highest bottom line and the most sales, these manufacturers have created huge discounts, more financing options and special sales strategically timed throughout the year. If you're looking to buy a new scooter, this is really great news for you. Once you've found a scooter that fits your lifestyle, you may also want to call your insurnace company. In many cases, insurance will cover some or all of the cost of a new mobility scooter as it is considered a medical device. Medicare can even cover some scooters within limits. You may also want to consult your doctor to obtain a prescription that can be utilized for reimbursement or discounted rates.
Which scooter companies are cutting their prices dramatically?
In light of the recent developments and low sales, most scooter companies are offering some great deals. Take the time to do your research in order to find the best scooter for your needs and life. Regaining your freedom and minimizing your pain are the best reasons to consider a mobility scooter purchase.
How do I find these deals?
The best way to find what you're looking for is to conduct a simple (but thorough!) search online.