How Seniors Are Securing Wealth And Getting Affordable Life Insurance - Free Quotes
Death is the one certainty in life. It's not pleasant to think about, but it is necessary to be prepared – especially as we age. There is a way to find comfort in that uncomfortable subject: life insurance. Having the right cover provides you and your family the comfort of knowing they will be taken care of financially after you're gone.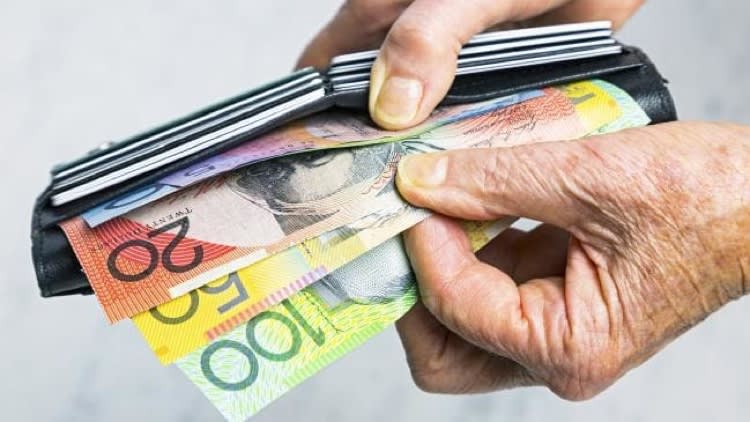 Hazards of Minimal Coverage
You likely have some life insurance through your Super Fund, but it might not be enough. Superannuation default covers offer limited benefits. Additionally, the slow claims process can leave your family hanging, and premiums and fees are deducted from your Super account balance, reducing your retirement funds.
More importantly, depending on the fund, cover ends when you reach a certain age (generally 65 or 70). And under new rules, if no contributions have been made to your account for 16 months and if you have a balance less than $6,000, your life insurance could be cancelled.
Why Seniors Need Life Insurance
Life insurance is an investment in your family's future. Because insurance premiums get more expensive as you age, now is the best time to protect your loved ones.
Some things to consider:
Do you know what cover you have? You should know exactly how much your insurance costs, what it covers, how much it will pay out and under what circumstances.
Will your partner have enough to continue the lifestyle you now enjoy together? Even if you've paid off your mortgage, daily living expenses and other financial commitments continue.
Will your children be okay without your financial support? Don't make the mistake of thinking that because your kids have finished school and are financially independent they won't need assistance. And you don't want your kids set back by having to assume your debt.
What about your grandchildren? They'll need money to pursue their education goals and weather unforeseen events.
Have you saved enough for your funeral? Studies show average funeral costs are about $7,500 and can run as high as $15,000.
Best Life Insurance for Seniors
Insurance isn't one size fits all, as default coverage can be. Finding the right life insurance depends on your individual circumstances. You need a policy you can tailor to your life-stage needs, whether you're finishing your career or already retired.
For seniors, the best policies have no expiry age. You might have to answer a few questions about your health status, but while some policies exclude pre-existing conditions, others are available without a medical exam.
Term life policies are a good fit for older people because they let you choose the period of time you'll be covered (20 years, for example). And you select the beneficiaries who receive payment.
Offerings cover death, accidental death, terminal illness, critical illness, funeral expenses, temporary income protection, and total and permanent disability. Australia's competitive insurance market includes established insurers with longevity, experience and name recognition, such as TAL Life Limited, AIA Australia Limited and MLC Limited.
How Much Do You Need
Think of insurance as filling a gap. Without you, how much money would your family need?
The best way to determine that is to compare what you have (your assets, including investments, savings and Super Fund balance) with what you owe (financial obligations, such as loan payments and credit card debt, along with the cost of everyday living). Estimate the number of years your family will require financial support. That is the amount of cover you need.
Consider the Cost
As a senior, you're likely living on a fixed income. But increasing your cover doesn't have to be out of reach. Understanding the different life insurance premium structures will help you budget.
Stepped premiums increase every year as you age. Level premiums stay about the same over time. Although higher in the beginning, level premiums are a better option for older people because they are more predictable. Hybrid premiums combine stepped and level structures, offering level premiums for a specified period (often until you reach a certain age), then changing to stepped premiums.
Always check for discounts. Some companies offer price reductions to those who pay annually rather than monthly, have multiple policies or opt to apply online.
Do Your Homework
Whether increasing your Super cover beyond the default limit (which typically is between $100,000 and $400,000) or purchasing cover directly from an insurance company, it pays to do some research.
Check insurers' ratings and reviews. Get at least three quotes, but don't chose solely on price. Compare each policy, and make sure you understand what they cost and cover. Ask for a product disclosure statement that details the policy.
An insurance broker or financial adviser can help you navigate the market for a fee that likely will be included in your premium.
You can't be replaced. But life insurance can help fill a financial void. And right now, having the cover to protect your family will let you enjoy your golden years with security and peace of mind. Amid life's unpredictability, it's good to have a bit of positive certainty.