Best Life Insurance Options for 2019
Life insurance protects loved ones and gives seniors comfort
It's a difficult fact: You won't always be here to protect your family. But with life insurance, you can protect them even when you're gone. A secure financial future is one of the most thoughtful things you can leave your loved ones. It's also a gift to yourself, allowing you to enjoy your golden years with peace of mind.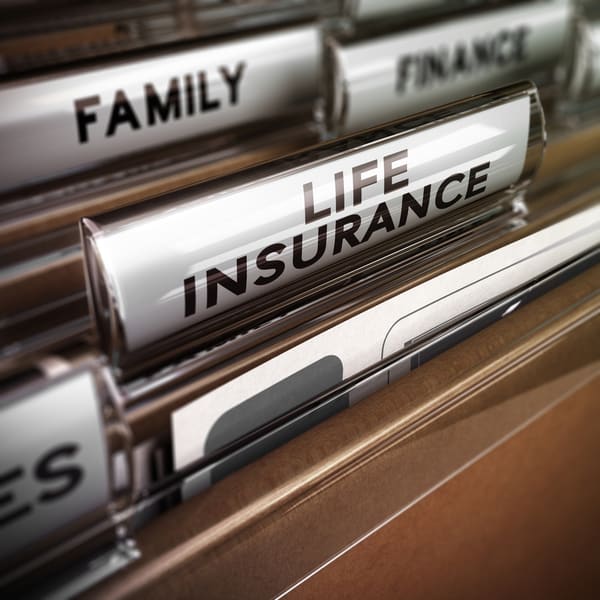 Critical for Seniors
A well-rounded financial plan should include life insurance. Even among people who have a policy, about 1 in 5 say they don't have enough coverage. Your existing policy might not have kept pace with changes in your life, leaving you and your family vulnerable. Without you, could your spouse continue the lifestyle you now enjoy together? You may have paid off your mortgage, but daily living expenses and other financial commitments continue.
Don't make the mistake of thinking that because your children have finished school and are financially independent they won't need support. Your kids might not have had time to save enough for an unexpected job loss, accident or illness. And you don't want them to have to assume your debt.
Your grandchildren will need money to pursue their educational goals. And like many seniors, you may be caring for elderly family members. You want to make sure they have what they need for nursing and long-term medical care.
And don't forget your final expenses. Studies show average funeral costs are between $8,000 and $10,000. In fact, in the last three decades, funeral expenses have risen nearly 230 percent. Final expenses coupled with end-of-life care not covered by Medicare add up.
Best Policies for Seniors
Now is the time to invest in life insurance, particularly because initial premiums get more expensive as you age. The right life insurance depends on your individual circumstances. You need a policy tailored to your life-stage needs, whether you're finishing your career or already retired.
For seniors on a fixed income, term life insurance is an affordable option. Term policies cover you for a specific amount of time (for example, a "term" of 20 years). Premiums remain steady throughout the policy, and most applicants are accepted for coverage. When the term expires, the policy can be renewed, but likely at a higher premium. Be aware that after a certain age, most term policies cannot be renewed.
Permanent life insurance, on the other hand, has no age limit. You are covered for your entire life, and that makes sense for seniors. Although the premiums for lifetime protection are higher, the cost of the premium is fixed, making it easy to budget. And over the long haul, permanent life insurance can be more cost effective.
If you already have a term policy, you can convert it to a permanent policy, sometimes without a medical exam. In addition, you can hold and collect on multiple policies.
Policies That Pay You Money
Some life insurance policies actually earn you money. In addition to the coverage benefit, permanent life insurance policies include a feature called cash-value. Cash-value policies offer investment savings accounts that earn money by investing part of your premium. You can use the funds during your lifetime for whatever you want without affecting the benefit. And some offer guaranteed minimums.
That's an investment in your own future that offers an additional source of retirement income, can help pay premiums or buy more coverage, or be left to accumulate value in an interest-bearing account.
Tax Advantages
When planning your estate, including wills and trusts, you need to think about tax implications. A benefit to life insurance is that the benefits your family receives after your death are tax free. And the money in a cash-value policy account is tax deferred.
Even for seniors, coverage is surprisingly affordable. In some cases, as much as $250,000 in coverage costs less than $100 a month. Policies are available with no waiting period, so you're covered as soon as the policy takes effect. And many do not require medical exams or lab tests; just answer a few questions about your age, health and lifestyle. You choose the beneficiaries and the benefit amount, which in most cases is guaranteed not to go down.
Buying insurance is easy – you can even do it by mail or online. A licensed independent insurance agent or an insurance broker can help you navigate the options to find the policy that's best for you; a fee for that service might be built into your premium. Purchasing group life insurance through organizations like AAA, AARP or your alumni association can be cheaper, and acceptance usually is guaranteed.
Most companies offer discounts for paying annually rather than monthly, applying online or having multiple policies. Any premium you pay is fully refundable if you cancel within 30 days in most cases.
Life insurance is an investment in your family's future. Whether buying a new policy, converting an existing one or increasing your coverage, you're leaving a legacy of financial security.